Yes it is that time of year again.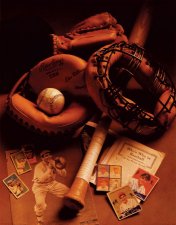 Taking a small break from work to get the fantasy baseball league up and running again.  SEM09 is getting ready to start.  Last year Gib Olander squeaked out a win over Ben Saren. Gib indicated to me that he will be defending his title.
We had a lot of fun last year and I am looking forward to another great year. Currently the league has a few slots open, so I would like to invite any fellow marketers or readers out there to join the league. It is free.
If you are interested, shoot me an email.