"Baseball been bery, bery good to me!"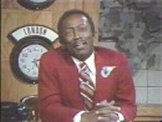 Well pitchers and catchers are reporting, the rest of the team will be in camp soon…it is time for baseball once again! All is well in the universe.
I thought it would be fun to run a fantasy baseball league this year. No, I have never done one before but hey, there is always a first time!  I am putting the league together for my fellow search engine marketers who love baseball.  I already have some good friends on board but I need a few more.  I plan to keep the league and rules simple because I know how valuable your time is. If you are interested, shoot me an email or leave a reply here. It will be on a first come first serve basis.  Don't make me beg you guys, it will be fun!  🙂
There will be regular league updates throughtout the season here at LocalBizBits too.
Play Ball!