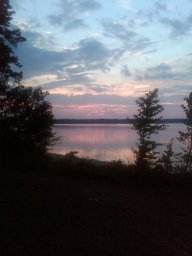 It has been a while since I wrote so I thought I would say "hi" to all. I hope your summer is going well, and business is good. Things are slow on this end and business is behind last year's pace. Time will tell if this is just dip in the road.
The past few days,  I was attending Boy Scout camp with my 2 older sons. I am not a camper but I help run the troop and enjoy spending time with my boys. Must say I had a great time. Very relaxing, though extremely hot.
It was a great time because I was able to just put things down for a while and enjoy the outdoors. Growing up in NY, I never realized how many stars came out at night. LOL! I love looking at the stars.
I recommend everyone take some time out and enjoy life and appreciate all you have. 🙂
I am getting back into the swing of things so I will be posting more soon.  Thanks