ShowMeLocal.com is one of the better websites/directories where local business can create an online profile and promote themselves.  I came across the site when I did my post of local search in Facebook. They had a local search application, so I clicked over their website, did some review, and then contacted them about doing this interview.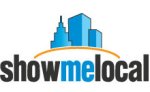 ShowMeLocal has a lot of unique and neat promotion ideas for their local business profiles and in general is pretty easy to use. I created a profile for me, which you can review. After speaking with the founder Eugene Belenky during the course of this interview, I  have decided to contribute to their blog on a weekly basis. The ShowMeLocal blog will cover updates to the ShowMeLocal directory/web site but also cover general web site marketing topics.  But without further ado, the interview with Eugene Belenky at ShowMeLocal.com
Q. What is ShowMeLocal?
A. ShowMeLocal.com is the website that gives local business owners the tools to promote and distribute their business content online and where local consumers go to learn about businesses in their area while finding great deals.
Q. How long have you been around?
A. We have been around 10 month.
Q. Do you automatically fill in your database?
A. No. Our database is 100% user (smb) generated which guarantees that behind every local business there are real people with real businesses.
Q. You are located in New York City, but do you serve all 50 US states?
A. Yes, we do service all 50 states.
Q. Tell us about your distribution system.
A. ShowMeLocal.com is not a directory, classifieds or search engine placement service but rather a backbone for small business owners, giving them not only a well designed and feature rich profiles but also a promotional-distributional platform to distribute their content on the sites where tens of thousand customers are looking for the local information/deals in their neighborhoods.
All business profiles are search engine optimized and provide top placement on the major search engines. Beside this standard feature we supply content (business listings, reviews, coupons, specials and job postings) to the classified aggregators such as Oodle, Vast, Google Base, Edgeio. Further, syndicated content is promoted to their affiliates. In addition we supply coupons for the Google Maps. We also work with other services to syndicate content on behalf of our clients. All businesses have RSS feeds available for subscription. In addition we are giving widgets, buttons and professionally design ads for businesses to insert to the sites of their choice such as CraigsList, Ebay, MySpace, etc.
Q. Can you guarantee a business their listing will be seen?
A. Well, we work really hard to help smbs to get their word out online. We have built an extensive collection of online tools that give almost limitless options to promote a business online. Depending on the level of participation online exposure is varying, ranging from search engines to classifieds and local sites. What I am trying to say that more business owner put information on their sites, more visible business becomes bringing more customers to the virtual and live storefront.
Until next time….