Happy New Year everyone! I hope 2010 will be a great year for you.
As I was going through some papers, it was brought to my attention that 2010 will mark me working in Cyberspace  for 10 years. Wow, it is hard to believe.  The actual date is sometime in June. Thus, I have spent some time reflecting on all that has happened.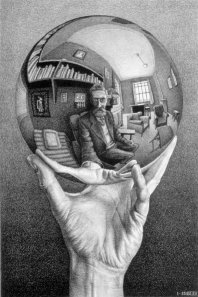 It amazes me on all what I have done and learned online, the people I have met and worked with, the places I have gone. Has it been worth the time? Yes.  It has been very interesting to see how the Internet has evolved and continues to evolve each year.
I looked back at some of my earlier web work and seems so mundane. I have come a long way since 2000. LOL!
I won't go into a whole long sappy reflection but a few important points that I have concluded:
1. The Internet is constantly changing itself.  What worked in 2000 will not necessarily cut it today. There are some fundamental concepts/ideas/practices that were important in 2000 that are still today.
2. Because of point #1, you cannot just sit around, you also need to be changing and working to "keep up" with the system.
3. A long term outlook is best. By trying to see the whole picture and developing an appropriate strategy, one should be able to "survive" online. (Remember the turtle beat the hare.)
4. When you need help or guidance, get it. Don't be shy. LOL
Nothing really earth shattering here…Just some simple advice and encouragement to continue moving forward.  The Internet is a major part of everything these days and I do not see it simply going away.  Small business can do a lot online if they approach it properly.
My goals for this year? Last another year… LOL.
I really want to continue helping small businesses maximize their online visibility.
Continue blogging, tweeting, etc
Put on a conference on local search marketing aimed toward smbs
Make it to a conference or two
Ok enough reflection…back to work!