Today we have an interview with George Ramos, CEO and Founder of  Guías Local, Inc.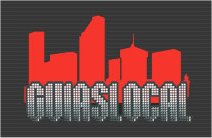 Q. What is guiaslocal.com?
A.  GuiasLocal.com is a new, non-yellow page, bilingual start-up that connects consumers to major U.S. cities and millions of businesses.  Guias Local translated in English means "Local Guides" (a logical name for Hispanics and search algorithm when searching locally).  The primary language of GuiasLocal.com is Spanish with a secondary language in English.  Currently GuiasLocal.com, is the largest bilingual, non-yellow page in the United States.
Q. What is its mission?
A. Our mission is to change Local search and offer Hispanics a new way to search.  With so many English language local search companies in the mix, we feel we can add value to an emerging market.
Q. You have just gotten beta in El Paso, what is the timeline for other cities?
A.  On Monday, December 7th, we will be launching our second version of Beta for El Paso, based on feedback from consumers and businesses.  This version offers more in regards to search and features.
Our full launch of our 200 major U.S. cities is scheduled for early 2010.  This version will include additional enhancements to GuiasLocal.com including white labels, private labels, and mobile versions.  We will be adding additional cities growing quickly.
Q. Are you looking at producing any iPhone or Blackberry mobile apps or site for the directory?
A. Mobile versions of GuiasLocal.com are currently in development.  As more Hispanics adapt to mobile applications faster than non-Hispanics, mobile apps are a top priority for GuiasLocal.com.  Our mobile versions will offer easy navigation and a fast search.
Q. Are there any other bilingual local search directories out there?
A.  There are no other bilingual, non yellow page, nationwide, local searches in the U.S.  There is a yellow page company named Seccion Amarilla Usa, a Telmex company, which offers results in two languages.  Yellow page companies tend to focus on print and not on the Internet or mobile applications.  Our enhanced version of GuiasLocal.com will offer our consumers an easy to use local search in two languages as well, GuiasLocal.com offers businesses the opportunity to reach consumers with various levels of advertising available at a significantly reduced rate as compared to yellow page companies.
Q. Why should small business be concerned with bilingual listings?
A. Hispanics are the largest growing minority in the United States.  As well, given  that  almost  half  of Hispanics  speak  only Spanish  at  home,  products  that  offer easy  directions  and  a  bilingual  user  interface will  gain  faster  adoption.   What's more, one-third  of  Hispanics  feel  that  Spanish-language  Web  sites  enhance  their  user experience — a clear message for online retailers and marketers.  Why not offer the consumer the opportunity to search in both languages?  GuiasLocal.com offers Hispanics a choice, their choice of which language to search in.
Q. How can a business get listed in your directory?
A. Businesses can either contact GuiasLocal.com directly to place their business in our search.  Upon launch, we will offer a business submission where the business can add all of their information via GuiasLocal.com as well as manage their listing.  This will be available in early 2010 with our full launch.
Q. Where do you see local search marketing going in the next year or so?
A.  Local search marketing is growing at a rate of 17 percent according to Forrester Research.  GuiasLocal.com knows the true value is in becoming a brand and an information provider not just a local search.  We are currently working on this with: Private label (powered by GuiasLocal.com), Apps, API's, licensing, desktop, mobile, and business packages.
Q. Anything else you would like to add?
A. We recently added dotcom veteran, Tom Herman, to our board who has been guiding GuiasLocal.com strategically in our money raising efforts. You may remember Tom from the movie, Startup.com. The film followed e-commerce website govWorks.com and its founders, Tom and Kaleil Isaza Tuzman, from 1999-2000 as the Internet bubble was bursting. Under their leadership, govWorks raised $60 million in venture financing from firms such as the Mayfield Fund, Kohlberg Kravis Roberts & Company, the New York City Investment Fund, Hearst Corporation, Sapient Corporation and Vignette Corporation.  Tom brings over 15 years of start-up experience leading technical strategy, software architecture, fund raising and mergers and acquisitions of technical assets.
Twitter: We are the most followed Hispanic brand on Twitter World Wide.
–Thanks for that info George on Guiaslocal.com.  Look forward to seeing how your site grows and develops.