Got a note late last night from Steve Espinosa, the world's #1 White Sox fan, about a new conference he has put together: Local Search Summit.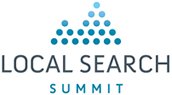 This awesome sounding summit will take place in San Francisco on July 17, 2009. If you want more info, please head over to the website.
From what I have read, it sounds to be an action packed day and has a great headline of speakers/panel members such as:
Andrew Shotland
David Mihm
Greg Sterling
Will Scott
I am looking into going myself but need to check our vacation plans.  If you want to learn more about local search, here is a great opportunity.