Starting today, I am starting a new feature here are LocalBizBits.
The folks over at Palore.com crawl the Web to identify which local businesses advertise online, where they advertise, when, and how much they pay for their ads.  Periodically I will be posting some of their research data.
Today post focused on whether Boston restaurants and NYC night clubs advertise on a single site* or on multiple sites. (By "single site", they mean that the advertiser has elected only to advertise on one site – not that only one site is the preferred choice of all "single site" advertisers)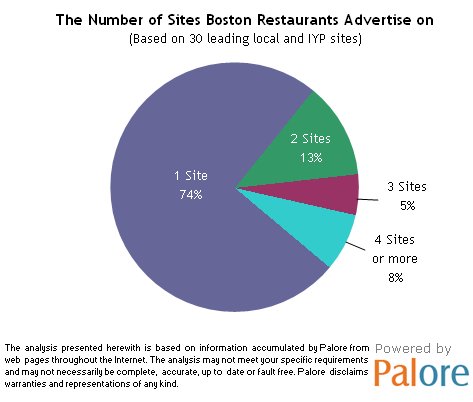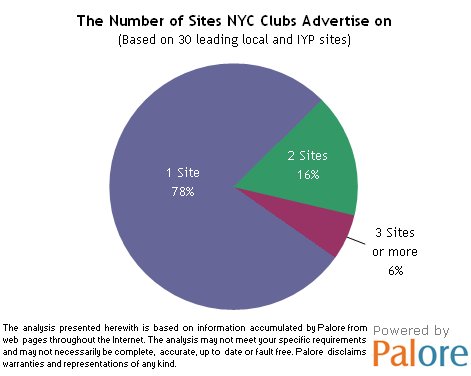 This is very interesting data and definitely shows that these businesses can and should probably increase their on-line advertising.