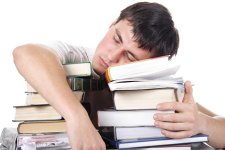 I have been furiously reading everything that has been posted about this new local search conference SMX Local and Mobile Search that was held in Denver Oct1 & 2.  I am beat!
From what I have seen and heard it was a very successful conference. Instead of simply repeating what is already out there, I have put together 2 posts on the conference and recommend you head over to two blogs that I will cover.
Mike Belasco, of Mike The Internet Guy's Blog went to the conference and I asked him what his thoughts were on it.
"Larry, I thought the conference was very well put together. I got more out of the first day in terms of hands on tactics. As is usual with conferences the networking opportunities were abundant and fruitful!  I was not as interested in mobile since I really don't see how it is appropriate for most of my current clients…I think for certain industries / business types it is great, but certainly not for everyone. Overall I would recommend going to this conference to anyone interested in Local search next year!"
Mike did a nice job of posting on specific panels and has links to other blogs/panelists. The three posts that I thought were particularly good were:
SMXLOMO – Top 10 Things You Missed at SMX Local and Mobile Day 1
SMXLOMO – Introducing the Mobile Search Engines
SMXLOMO – Community Driven Local Search
There is tons more. Thank you Mike for your great coverage!