Palore has come out with some interesting data on small business paid advertising trends. From their post:
"..looked at over 3000 SMBs who advertise online, on different websites, out of which we focused on 300 businesses who also advertised on search engines in the past 5 months. The chart shows the average monthly ad spend of SMBs on search engines over a period of 5 months."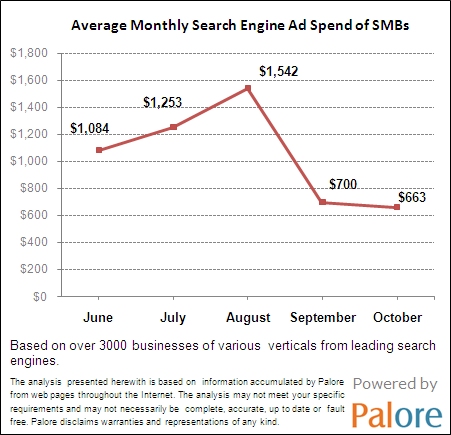 The business surveyed are all local businesses, no large corporations. Looks like the drop in spending corresponds to what is happening in the economy….